Hsv Led
An arduino controlled light strip for my former workspace. It used off the shelf components, 3D-printed and lazer-cut parts. It had 3 knobs that controlled color and brightness using HSV mapping. Code and STL files available on the project github page.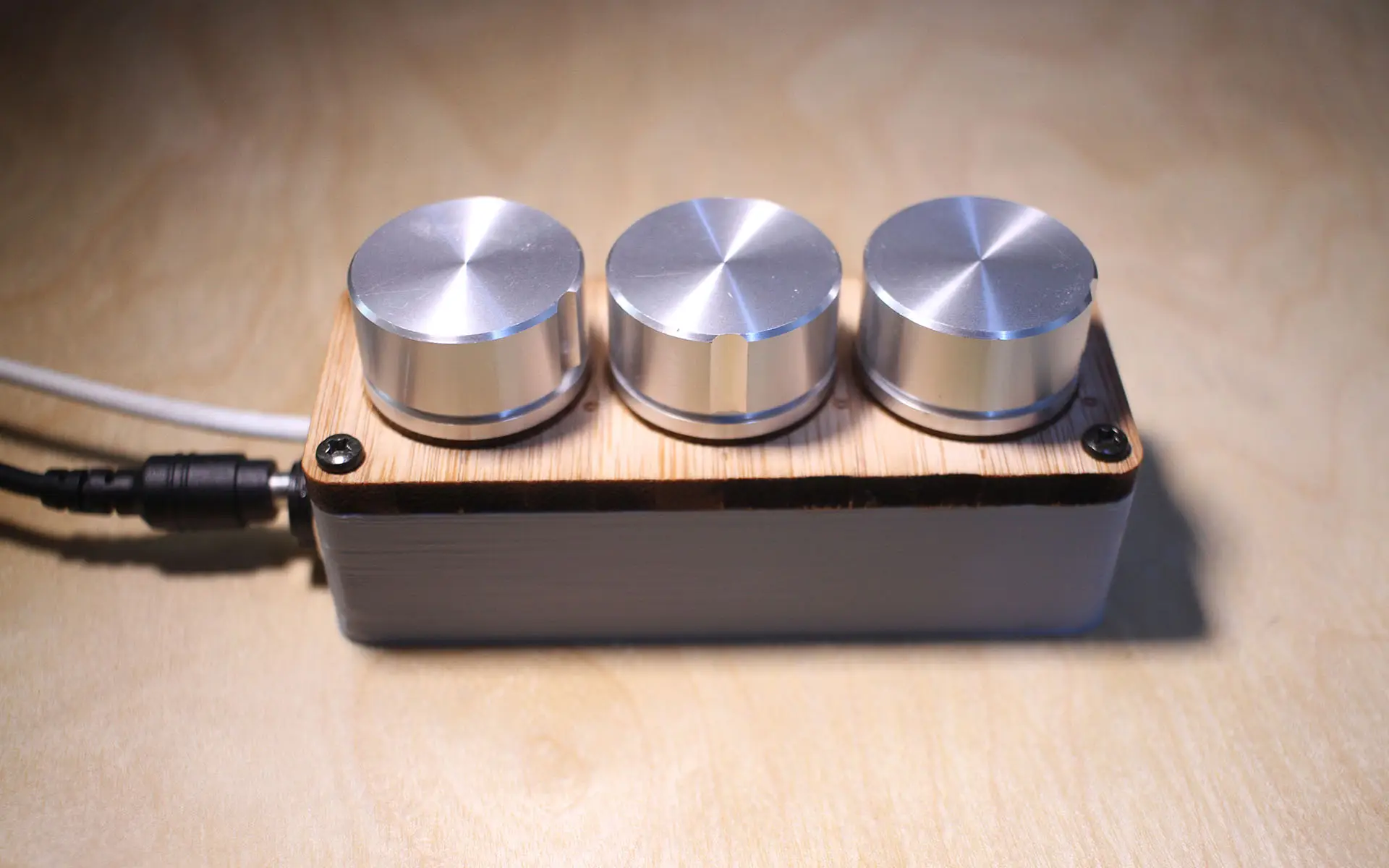 Parts
P9813 LED controller
1x Arduino nano
3x Analogue Pots
1x 5v or 3.3v (depending on your Arduino) Voltage regulator
1x 12v power input jack
1x 3D printed shell
1x Lazer cut faceplate
Dependancies:
I had particularly low quality potentiometers, so the signal is over-filtered. I would use digital rotary encoders if I were to improve it.